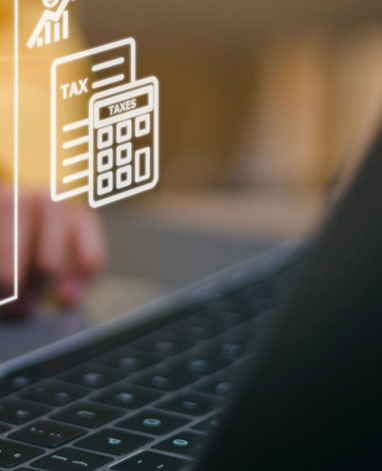 Audit services involve an impartial evaluation of an organization's financial statements, records, and operations to confirm their accuracy, completeness, and adherence to relevant standards. Auditors may be internal or external and offer a range of services, including:
Financial audits: These audits verify that an organization's financial reports align with widely accepted accounting standards (GAAP).
Compliance audits: These audits evaluate an organization's adherence to particular laws, regulations, or contractual commitments.
Operational audits: These audits gauge the efficiency and effectiveness of an organization's operations.
Information technology audits: These audits appraise the security and reliability of an organization's information technology systems.
The primary objective of audit services is to furnish organizations with the confidence they require to make well-informed decisions about their financial and operational performance. Auditors play a crucial role in assisting organizations in upholding their credibility and integrity.
Here are instances of how audit services can enhance an organization's performance:
When contemplating the utilization of audit services, it is of utmost importance to select a seasoned and certified auditor. Additionally, it is vital to verify that the auditor possesses a comprehensive understanding of the distinct needs of your organization.
Importance of Audit Services
Financial Accuracy:
Audits verify the accuracy of financial records, ensuring that the reported financial statements reflect the true financial position of a business.
Compliance:
Auditors assess whether a business is adhering to relevant laws, regulations, and industry standards This can help avoid fines and other legal problems.
Risk Management:
Audits identify potential risks and weaknesses in internal controls, allowing businesses to address and mitigate these risks before they become significant problems.
Credibility and Trust:
External audits enhance the credibility of a company's financial statements. Stakeholders, including investors and lenders, often rely on audited financials for decision-making.
Operational Efficiency:
By evaluating internal processes and controls, audits can identify areas for improvement, leading to increased operational efficiency.

Business Strategy:
Audits provide insights into the financial health of a business, assisting management in making informed decisions and developing effective business strategies.
Tax Compliance:
Compliance with tax regulations is crucial. Audits help ensure that businesses are meeting their tax obligations, minimizing the risk of penalties.
AL Tawakkal, the premier auditing firm in Abu Dhabi, UAE, offers comprehensive audit services. We provide expert assistance, ensuring financial accuracy and compliance for your business's success.